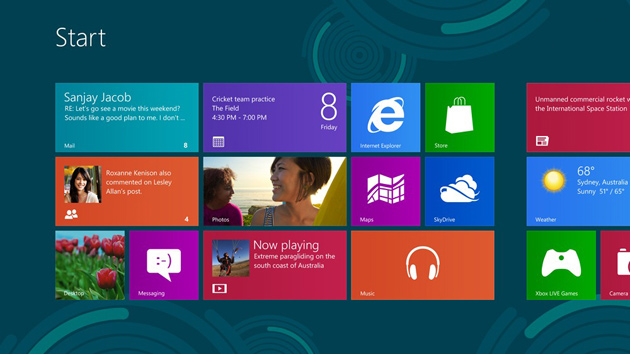 Microsoft announced a release date of its next-generation, touch-friendly Windows 8 operating system will be available on Oct. 26 for the consumers nearly three years after the release of Windows 7.
Microsoft had previously disclosed a "late October" release date at the Microsoft Wordwide Partner Conference a week ago, but Steven Sinofsky, president of Microsoft's unit disclosed the more cleared date at the company's annual sales meeting.
Windows 8 RTM (Release to Manufacturing) version is scheduled for the first week of August for computer, smartphone and tablet makers to build into hardware.
The Metro looks Windows 8 will be available across 231 markets worldwide in 109 languages, according to Brandon LeBlanc.
Microsoft claimed that more than 630 million licenses of Windows have been sold since October 2009, and that more than half of business desktop computers today are using Windows 7.
The Metro looks Windows 8 allows users to store rapidly and shares your digital data with various devices under the SkyDrive, Google Drive and Apple iCloud.
Those users who are running Windows XP, Windows Vista and Windows 7 on the PCs can get upgrade copies of Windows 8 Professional for $39.99 via an Online Download. They also have not said whether a full version of Windows 8 will be available via retail stores and how much it will cost but some previous reports pointed out that Microsoft would no longer provide retail box copies of Windows 8.