Microsoft officially announced today that it's Chromium-based Edge browser now available for testing on MacOS. Users can download it from the Canary branch, which gets daily updates.
Chromium-based Edge browser was announced in December and revealed at Microsoft's Build 2019 developer conference a few weeks ago, so it's nice to see Microsoft finally catching up.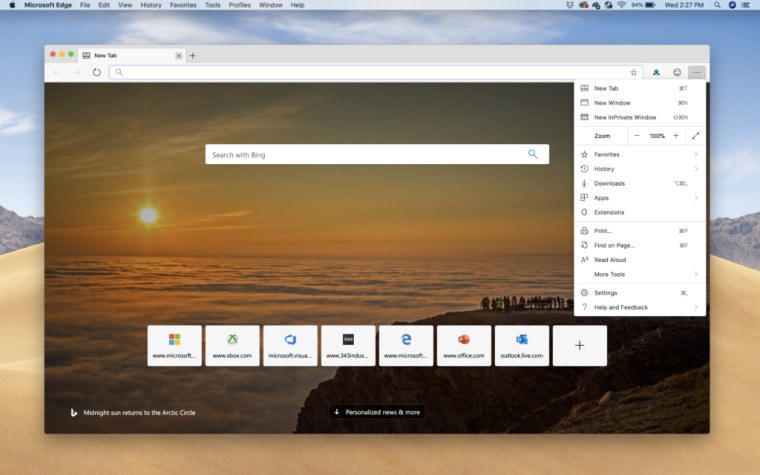 Microsoft Edge team explain that they have made numerous modifications to the user-interface to comply with the Microsoft design language to make it feel natural on macOS.
Some of the features, such as IE mode will not shipped to MacOS. Also, PlayReady ( a content decryption service to Play 4K Videos ) is only available for Windows 10, which means 4K Netflix streaming will not be available on macOS.
Except them, the features between the Windows and macOS should be precisely identical. Both of the versions are built using the open-source Chromium browser, so the webpage content are going to displayed and rendered in the same approach.
Edge for iOS is the only version that will not be based on Chromium, because WebKit is an official requirement for it's mobile platform.
Users who want to test the Edge for MacOS can download it from here. Microsoft Edge is still not available for Windows 7 or 8.1, and that should be available soon.