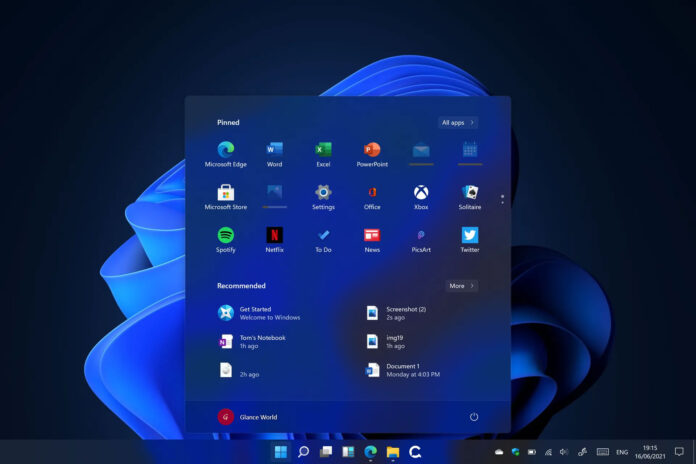 Microsoft's upcoming big event, "What's Next for Windows," is scheduled for June 24, and for the first time in over five years, the tech giant is expecting to reveal a new version of Windows known as Windows 11.
What to expect from the Windows 11 event?
There have been a lot of discussions over the internet about what could still happen during Microsoft's June 24 event since a leaked version of Windows 11 popped up.
We've interacted with all of it, and most of the operating system has already been unveiled. Besides that, there are so many changes the leaked version is believed not to be final, and Microsoft might keep some secrets.
Windows 11 is much more than a redesigned Start menu.
Windows 11 expects to have a new User Interface, Windows Store, new inbox apps, a new Start Menu that now appears centered on the taskbar, and so much more.
New Start Menu in Windows 11
In the leaked copy, the new Start menu in Windows 11 looks more like a launcher, enables you to instantly access recently accessed documents or favorite applications.
The Live Tiles that debuted in Windows 8 are no longer available, but you may still relocate the Start menu to the left side of the screen.
Apart from the Start menu, there are additional subtle UI enhancements. With Windows 11, we expect to have a bigger focus on rounded edges as well as significant enhancements to multitasking across laptops, tablets, and desktop PCs.
The leaked version of Windows 11 does not include every UI update, and we expect more improvements to the taskbar, notification center, and other sections of Windows, such as the volume pop-up and more.
We'll learn more about their plans for Windows 11 during the Microsoft Windows Event tomorrow.
How to watch the Windows 11 event?
The event is set to kick off at 11 a.m. ET/8 a.m. PT on Thursday, June 24. Microsoft has created a dedicated event page where you can view the event, and a link to the Livestream will be embedded when it's available.
Glance World will cover the Microsoft Windows Event on June 24th, so stay tuned for the most up-to-date information and Windows 11 release date.