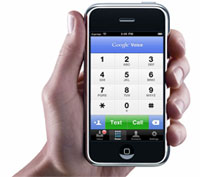 Last year, Apple rejects Google's request of approval for their Google Voice App for iPhone. In January 2010 Google revamped its site so users can use Google Voice Service through any HTML5 enable browser. Finally, Google's Voice application has accepted in Apples App Store after more than a year after it first submission.
Now iPhone users can sign into the service, access their voice mail, Google Voice calls, send text messages and get push notifications when they've got a new incoming message. Definitely, users will need a Google Voice account and an iPhone with iOS 3.1 or later to use the app.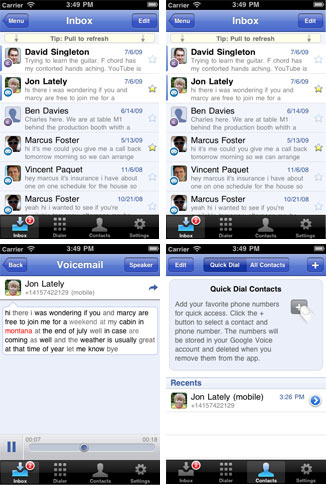 According to application description this application is currently available for United States only. It's available for the iPhone, but not compatible with the iPad.
Google Voice for iPhone is available to download from the Apple App Store today.