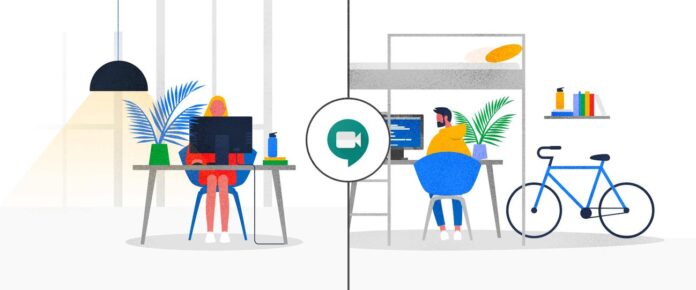 Google Meet has become a helpful platform for host virtual meetings and online classes worldwide since the start of the Covid-19 pandemic-induced crisis and lockdown.
Google has introduced several value-added features to improve the user experience during the last year. It is now introducing plenty of new features to enhance the quality of calls made through this platform to make meetings more immersive and productive.
Gentle notifications in Google Meet
Gentle notification is the first feature that the company has added to its platform. This feature will inform customers if it determines that call quality is degrading.
You'll get a notification bubble outlining the problem as well as a red dot on the "More choices" menu."
Customers can get more information about the problem and the methods to solve it if they select the "Troubleshooting & help" option.

Tailor-made Troubleshooting Suggestions
The second feature that the company is introducing is tailor-made troubleshooting suggestions. Based on the observed efficiency points, this feature will provide users some personalized recommendations to enhance the quality of their calls.
Based on the observed efficiency points, this feature will provide customers some personalized suggestions to enhance the quality of their calls.
According to Google, this feature 'can be helpful in situations where reduction in available system resources are affecting Google Meet call quality.'
Quick actions for Meet Call Quality
You'll also notice one-click adjustments that can significantly reduce Meet resource consumption. These can include tweaking settings to utilize less CPU or internet resources and adding closed captions to help with auditory comprehension.
Meet Quality tool
Furthermore, the Meet Quality tool allows admins to view and debug failed to join attempts by hovering over a new icon in the timeline. It also enables administrators to instantly help their users with connectivity problems without involving Google for assistance.
Google Workspace Administrators can see failed connection attempts when a user is trying to:
Join a call that has already reached its maximum number of participants.
Re-join a call after being removed before, or their account was automatically refused based on prior abuse and more…
Availability
Google has begun to make these features available to all Google Workspace users. It will most likely be available to all customers worldwide over the next 15 days.