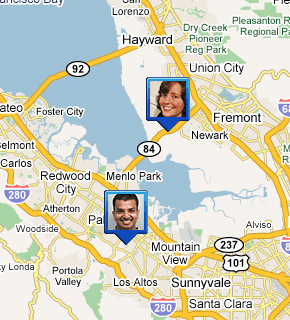 Google Latitude for iPhone, which was available as a web app, is now available for the iPhone after a lengthy delay.
Last week, Google Latitude come into sight in App Store but quickly removed without any reason. Start with a wrong version is a possible answer. The current version available at iTune Store is 2.0.0.346, but the version released last week was reported as 1.0
Google Latitude app allows users to identify and tag the location of your friend. The app has compatibility to run as background service and continuously update your friend's location even if your iPhone is locked.
You can download the Google Latitude app from iTune store and available in 27 languages. The app basically requires iOS 4 or later and compatible with3rd and 4th Generation of iPhone 3GS, iPhone 4, iPhone Touch and iPad.