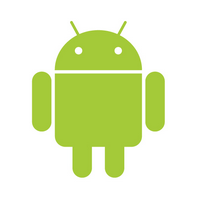 Android enable devices will get soon a new revamped version of Android Market client that gives users a smarter, quick and advance way to purchase and find apps.
Google says more than 30, 0000 phones are currently running on Android OS. The revamped version of Android Market will available in next two weeks for everyone and better works for Android 1.6 or higher running devices.
This new Market client now has two new categories, Live Wallpapers and Widget. More categories for popular games and apps are coming soon.
Return for refund for apps is another meaningful change in Android Market client. In the meantime, users have 1 day to return it for a full refund from the time they purchase an app. With this update it will be changed to 15 minutes.
Carousel interface on the category and home screens is another new improvement in Android Market client. Here you will see all the featured apps and you can flip them quickly and download. Related apps for each app are another new improvement and you can see it on the apps detail page.