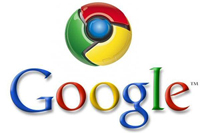 Google's Chrome is still on the fourth-place in terms of usage. The Google Official blog disclosed that they have 30 million active users.
Chrome shipped its first public release 14 months ago and has managed to achieve a pretty large number of users in that time.
According to Google Official Blogspot:
A good example is Google Chrome, which in only a year, has more than 30 million active users. Larry and Sergey recently gave the Chrome team a Founders Award, a multimillion-dollar stock bonus shared by the Googlers who worked across functions and regions to create and launch that product.
Google Chrome has several features which make it a cut above the rest. It boasts of Auto-correct for spelling mistakes, which is an awesome feature, and can come in pretty handy while writing emails or creating documents online.
A recent report on the browser market share suggests that Google Chrome has gained a decent market share, and now serves 3.58% users. This number may quickly jump up, once Google Chrome Extensions are ported to the stable version.
What about you? Do you use Google Chrome? Do you think it is really better than other browsers? Don't forget to share your thoughts with us.