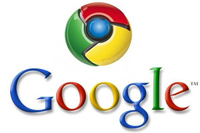 After the Firefox's latest beta, Google has also just released a new beta build of their Chrome web browser. Although still in development, this technology allows Chrome users to sync their browser bookmarks across multiple computers without having to manually recreate them on each machine used.
How to Enable Google Chrome Bookmark Sync:
To do this, you'll need to download the beta build of the browser available here. Once installed, click the "Wrench" menu in Google Chrome and select "Synchronize my bookmarks" from the menu that appears. Sign into your Google account in the dialog box that pops up. If you've already set up Sync on another computer, you'll then be prompted to confirm that your different sets of bookmarks should be merged together. In that case, click "Merge and Sync" to complete the process. Finally, click "OK" when you've finished.
For more on how to use bookmark sync, check out the video below from one of Google Chrome Team members, Anthony LaForge:
As with every release, this new beta comes with many speed improvements. In particular, as web applications we use every day become increasingly dynamic, browsers like Google Chrome need to be able to construct and change elements on web pages as fast as possible. We've improved performance scores on Google Chrome by 30% since our current stable release, as measured by Mozilla's Dromeao DOM Core Tests, and by 400% since our first stable release.