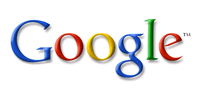 Google's again in the news today as they closed the developers' preview of their new search architecture known as Caffeine. Back in August, Google announced they were planning a rollout of a new search engine.
If you visit the Google Caffeine Sandbox, you will be taken to a thank you page that reads:
We appreciate all the feedback from people who searched on our Caffeine sandbox.

Based on the success we've seen, we believe Caffeine is ready for a larger audience. Soon we will activate Caffeine more widely, beginning with one data center. This sandbox is no longer necessary and has been retired, but we appreciate the testing and positive input that webmasters and publishers have given.

Google Caffeine is coming soon to a data center near you. That means, Google will slowly replace the live Google.com results with the new Caffeine index. It totally depends on which of the many Google data centers they hit at the time they visit Google.