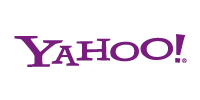 There is good news from Yahoo! for those who are chatting mania using Yahoo Messenger. Yahoo Messenger 10 final version  (10.0.0.1102),  has been released and ready to download for free.
Yahoo! claims that Yahoo Messenger 10 has been improved in the case of video call and latest update notification from your friends in Yahoo!, Flickr, Twitter, and many more.
Those users who want to try the reliability of Yahoo Messenger 10 final version can directly download at the official site of Yahoo Messenger.