Apple's online store goes down Tuesday morning ahead of the company's big event.
Apple is going to host a media event at its campus, where it is commonly predicted to unveil a new iPhone or two and the latest version of iOS.
What particularly are we expecting from this season's iPhone bonanza? How will Apple inspire you with its follow up to the iPhone 5S or iPhone 5C? And what else might Apple have planned?
Here is almost everything we are expecting from Apple's iPhone, with the usual caution that plans are subject to change, that rumours does not always succeed, and that Apple may possibly also several excitement planned as well.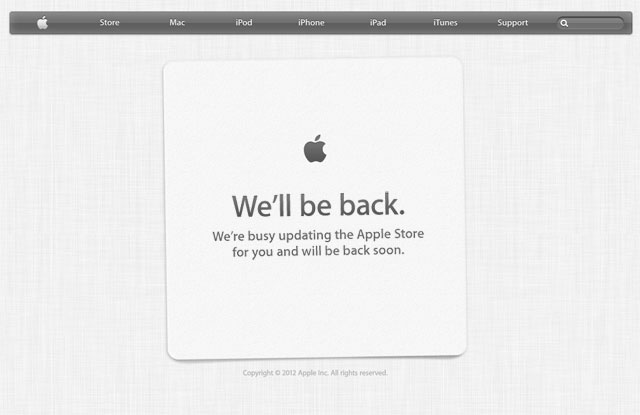 One is probably to be a less expensive model called the iPhone 5C (what that 'C' actually stands for – whether cheap, color, or China – is not clear), but the latest high quality model, the iPhone 5S, is rumoured to come in several colors, with high-end features.
The iPhone 5S may bring the same design features as the iPhone 5 but with a little bit quicker processor and a better camera running and could support NFC (near-field communication) technology. On either side iPhone 5C will be colorful and plastic backed as well as featured a 4-inch screen.
Latest rumours have it that Apple may develop a fingerprint reader into the iPhone 5S, maybe under the traditional home button, to enhance the iPhone's security experience. Theoretically, such an improvement could allow password-free accessibility into the phone with a swipe of a finger across the home button.
It may be too early to say that both the iPhone 5S and iPhone 5C have what it requires to bump the ever-increasing competition. On the other hand, things are about to get very exciting very soon!
We'll update you about the Apple's big event so be sure to stay tuned. While we're awaiting the iPhone maker to kick things off, let us know what you think.