As previously rumored, Apple today announced the iPhone 5C, a lower-cost model of the iPhone with a plastic exterior. Containing similar specifications to the iPhone 5, this is still a highly effective device, but will sell at mid-range prices.
The iPhone 5C has the same physical aspect as the iPhone 5, but it's made of scratch-proof soft silicon rubber instead of anodized aluminum. Taking hints from the 5th generation iPod touch, the iPhone 5C shipped in the blue, green, yellow, pink and white colors.
The 5C features the same A6 processor as the iPhone 5 carried, and an 8MP camera. It offers a 4-inch retina display that is almost identical to the one on the iPhone 5 and a slightly larger battery than the preceding.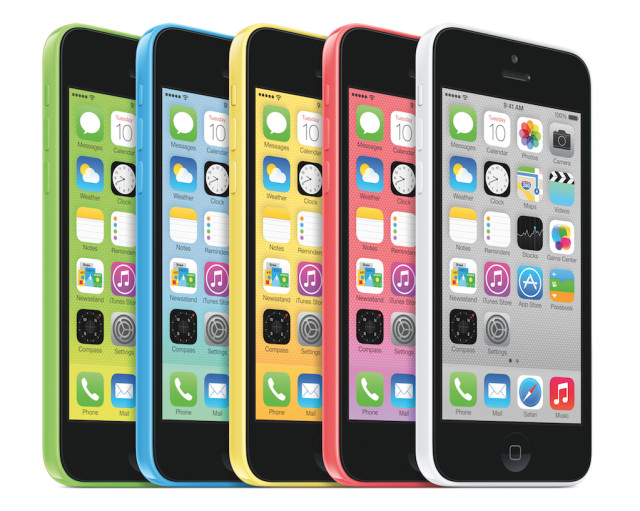 The iPhone 5C's iSight camera features a 3x video zoom capability and a new FaceTime HD camera for 720p calling. The phone has a metal structure, which serves as an antenna and will work with more LTE bands than any other smartphone around the world.
The 8MP camera will not be the improved one integrated in the iPhone 5S, but will be identical to the one in last year's iPhone 5. The iPhone 5C will run iOS 7, the recently re-designed version of Apple's mobile operating system.
Apple usually sold their preceding generation devices as a lower-cost option, but the 5C has lowered the need for this and marks the first time a completely new lower-cost version of a new flagship phone.
The phone will available at $99 for a 16GB variation and $199 for a 32GB variation on two year contracts.
Pre-Orders get started on September 13 and the iPhone 5C will go on sale on September 20 in the United States, Canada, Australia, France, United Kingdom, Japan, Germany, Singapore and the China.
By December, the iPhone 5C will be offered in more than 100 countries and on 270 service providers (carriers).
Do you plan on purchasing an iPhone 5C? Tell us in the comments.