Today email is the most important part of hundreds of millions of peoples. With that thought Yahoo began to roll out a new version of his Web based email client Worldwide. So the question is what's new in this version?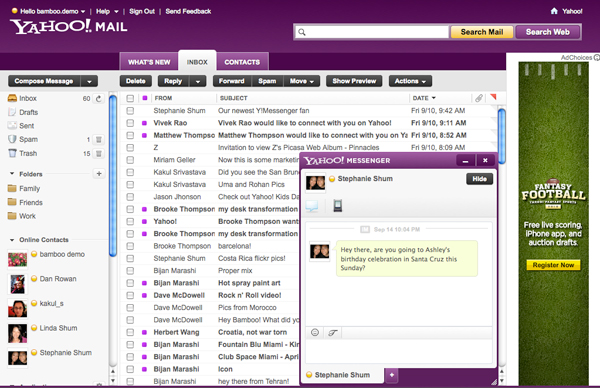 The new beta version comes with improved search, security, unlimited storage, social media integration as well as spam filtering and two times faster than the last version.
You can also check the Picasa and Flicker images even YouTube videos within the Yahoo Mail your friend's email, instead of clicking a link and viewing them on a separate web page.
Also you can trace your friends on Twitter and Facebook, update your status, retweet their messages directly from Yahoo Mail.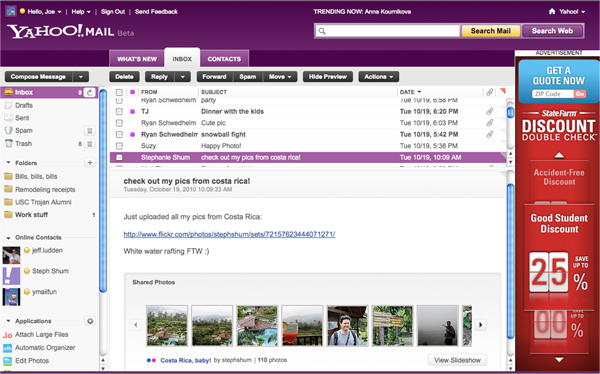 Yahoo Mail protects you from spammers with the power of Hadoop technology. If you have a Yahoo Mail account, you can try out the new beta from here.