Back in October, Yahoo rolled out a brand new version of its free email service, leaving many users annoyed that they had to do a lot more work to go back and forth between the various messages they received in their Inbox.
Well, Yahoo announced today in a blog post that they bring back the tabs from the dead and they're a bit smarter this time.
While the tab feature might be back again, it's not the same thing it was before. Yahoo attempted to make opening a large number of emails at once an easier to manage. From now, when users have a bunch of tabs opened, an arrow will appear at the end of the tabs.
From the tabs dropdown, users can choose "Preview All", which turns the whole screen into what Yahoo calls "boss mode". Generally, your opened tabs will be transformed in separate panels, similar to a web browser speed-dial, offering a sneak peek of your emails. Users can also use the keyboard shortcut to access this feature. Press the "esc" key and your screen will clear off. You will see a little icon in the bottom left that looks like a set of squares. Click that icon and you will be entered in the Boss mode.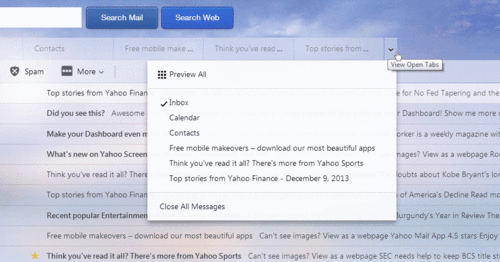 Whether you like the old Tabs or prefer the new Recent View, you now have a choice. The tabs are not enabled by default. Users have to enable tabs manually on their email account by following:
Locate the View menu on top of the list of emails.
Click on View, and select Tabs under Multitasking.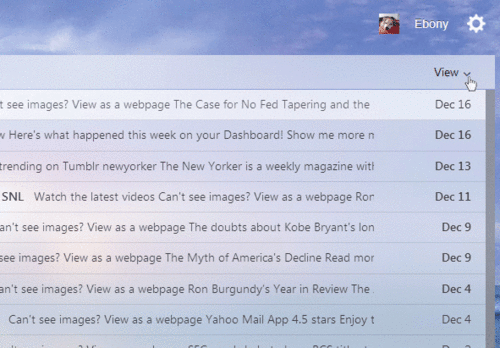 If the multitasking feature is not enabled for you yet, then you have to wait until the new feature available for your email account.