Twitter now notify you via email if a twitter user you follow favorites or retweets one of your tweets.
Twitter's Official twitter account announced the change today. The option is not yet visible to all users and being happening slowly rolled out. Users will able to turn on and off the notifications system from the Twitter settings page.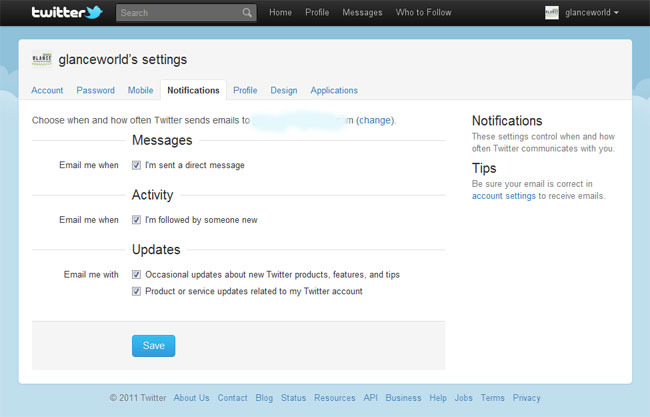 Users will also receive a notification if they are mentioned in a tweet or when they sent a reply. Earlier users are only notified when they received a direct message or someone follows them.
The changes are nice but we evaluate this option will be beneficial for those users who like to receive email notifications. The new options provide a quick way to keep a log of all the. The default setting is set for receive the notifications. So, twitter users, be prepare yourself to get the storm of emails.