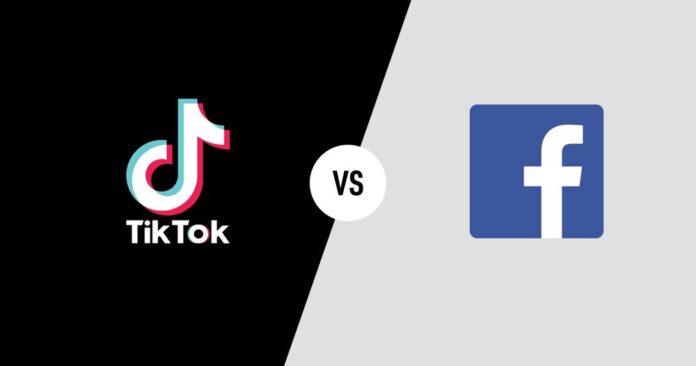 TikTok beats Facebook and becomes world's most downloaded app!
For the first time, users spend more time on TikTok than Facebook, based on an annual trend report from App Annie, a mobile app analytics company.
TikTok, a video-sharing social networking app, surpasses Facebook in the amount of time spent per user per month and most download App across the world in 2020.
How TikTok beats Facebook?
The app ranks in the list of the best five in terms of time spent. The frequency at which it has grown over the past year surpasses every other app analyzed in the report. Facebook apps, including Instagram, WhatsApp, and Facebook, are in the top five spots, with Facebook Messenger ranking sixth.
In social media, the one billion MAU club is a first-class group of apps, consisting of Facebook, Messenger, Instagram, WhatsApp, YouTube, and WeChat. It's not a small thing that TikTok expected to hit the spot among these apps before the year is out.
The app is developed by a Chinese tech firm, ByteDance start-up in 2016 and has already been downloaded more than 1 billion times worldwide.
When it comes to revenue, TikTok is in a league of its own and ranks as the #2 non-gaming app in terms of consumer spending. TikTok monetizes through advertisements and enables users to buy digital goods, while several social media applications generate revenue through ads. The app is estimated to cross 130 billion iOS and Android downloads, with global spending estimated to hit $112 billion this year for iOS.
TikTok has proved to be a considerable expansion in the last two years, but it did not seem effortless for the Chinese business.
What else in the annual trend report?
Let's take a closer look at the other main highlights of the report.
Time spent on business apps increased by 275% year-on-year and is estimated to stay growing as businesses continue to have remote work options.
The mobile sector's growth boosted the ads market in 2020 – increasing to $240 billion in mobile ads spending and expected to hit $290 billion in 2021.
Mobile ad placements in the United States rise by 95% year-over-year. Last year, video advertising saw massive growth but outpaced by the development of interstitial ads.
YouTube is the top-of-the-line video streaming app by average time spent per user, and it's not even close. Users are watching YouTube 4x more than the next most comparable app Netflix.