Internet is always an unsafe place and protection of your computer is the primary and major issue. Therefore you need of an effective firewall protection that could handle the incoming and outgoing traffic and prevent unauthorized access to your computer from incoming traffic. There are millions of applications available almost anywhere to protect your personal or business computer.
In this article we will present best firewall softwares which you can use to protect your computer. The best about this is that a lot of them are free, effective and useful against keeping out malicious items and viruses from your computer.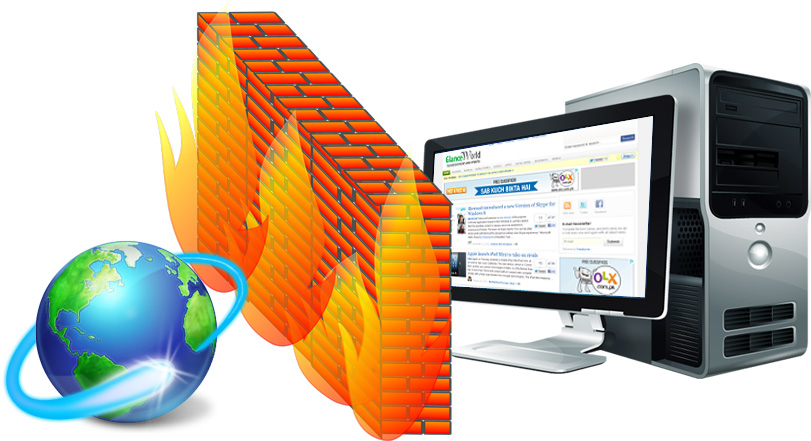 ZomeAlarm protects your computer against unauthorized programs and hack attacks with the multi-layered firewall technology. Its AlertAdvisor reduce the annonying program authorization confirmation popups and have an ability to blocks executable e-mail attachments and worm-like behavior. ZoneAlarm also prevents ads, scripts, and cookies and protects confidential information.



Comodo Internet Security is very powerful and user friendly. Defence+ is the special and good anti-malware utility in Comodo Internet Security which makes sure that your computer is protected against online viruses. It promises full protection against spyware and other malicious protection. Some hackers try out to swap the executable code of the browser, but Comodo stops such a thing. If a malicious HTML page makes an attempt to execute, Comodo can deny the attempt.



Eset Smart security has an ability to protect your computer from viruses, spyware, worms, and all other threats with ThreatSense technology. It has a personalized intelligent firewall that examines each application behavior and finds any suspicious activity before permitting Internet access. The program may use up to 20MB of RAM when running a deep scan. The best way to frequently monitor and protect your computer from internet attacks.



Bitdefender Internet Security includes everything found in the company's feature-rich antivirus and adds a no-hassle firewall, accurate spam filter, and cloud-based parental control through My Bitdefender portal. Its works silently in the background and record each action. It allows you to keep your Facebook social life safe from online threats.



Kaspersky Internet Security is the safer and effective protection software for your computer and delivers complete computer protection from all internet threats, safeguard your identity and secure your family. It features Safe money technology that provides premium security for online transaction, malicious and phishing website detection and real-time virus protection.



McAfee Internet security provides full computer protection against virus and online threats. It has ability to keeps criminals away from your computer;   secure your identification and family with effective collaboration of performance, accuracy, reinforcing protections, antimalware, real-time antivirus, firewall, spam filters, and parental controls. It also blocks phishing, avoid scams in messages and social sites, and secure your network. You can search, surf, shop, and socialize with confidence.



Panda Global Protection 2013 is easy, light and secure application, designed for both home and office environment that provides a reliable solution to protect your computer against virus attacks and internet threats. It features identity protection, anti-spam filter, parental control to secure your family, real-time protection and new web filter that detected up to 92% of threats; however, it scored best against rogue programs (adware, trojan, online fraud etc) with 100 percent detection.



Norton Internet Security is another reliable internet protection to safe your computer from online threats. It features Smart firewall, Norton Safe web, real-time antivirus, antispyware, anti-phishing, Parental control and Behavior Protection that instantly checks where files came from and how long they've been around faster than other security software. With this powerful and fast protection you can shop and bank online without worry.



Trend Micro Titanium Internet Security is easy-to-use and effective protection for what you and your family do online every day. It features data theft protection, system tuner, social networking protection, secure erase, system tuner and parental controls that provide effective combination of security.