Samsung unveils a new edition of their Windows 8.1 powered laptop at CES 2014.
The new model is the Samsung ATIV Book 9, which is a 15.6-inch Ultrabook style laptop. Larger-screen, slim laptops are less frequent than smaller sized, but can be a great equilibrium among efficiency and mobility.
According to Samsung's press release, the 2014 edition of the ATIV Book 9 will have a 1920×1080 native resolution screen (15.6 inch) and is 20% brighter than the earlier version. It comes with either an Intel Core i5 or i7 processor, 8GB of RAM, Intel 4400 graphics, and storage up to a 1TB of combined SSD storage. The larger chassis of ATIV Book 9 will allow users to configure two drives.
In addition to its enhanced graphics display, the Samsung's ATIV Book 9 will have up to 14 hours of battery life for an all-day computing experience. Its new keyboard delivers an improved performance and more comfort while typing.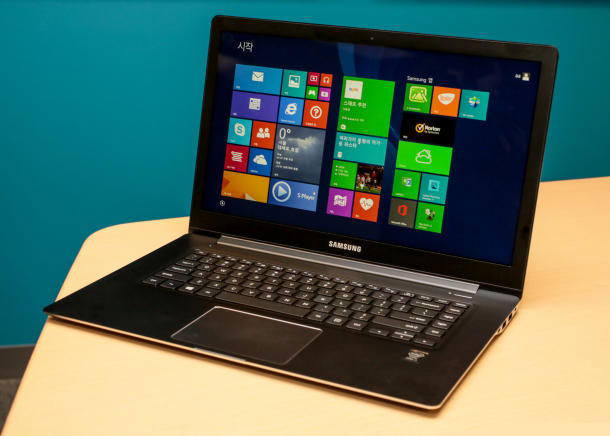 It's equipped with Samsung new audio decoding hardware that can playback lossless 24bit / 192kHz audio, such as you'd get in an ATRAC file. Only a few online music service providers provide lossless music, but it's an interesting pitch for audiophiles. It brings users the same ultra-high quality audio that they experience in recording studios with the pre-installed SPlayer+, an exclusive audio player that play lossless audio in association with powerful Wolfson DAC chip.
The company has not announced the Price of the Ativ Book 9 (2014 Edition) yet, and it will be available later in 2014.