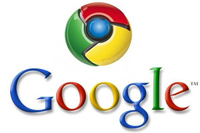 Google has finally released "Chrome Extensions" library with nearly 500 functional extensions for their Chrome browser. The list of these extensions are small as compare to what is offered by Firefox, but most users will want to try these extensions. Google is trying to play catch up with what Mozilla Firefox users have been using for years.
Google's Chrome is still on the fourth-place in terms of usage with 30 million active users. Google Chrome browser is quick and their latest versions seems even quicker. An advantage for Chrome extensions over Firefox add-ons is that you do not have to restart Chrome after installing the extensions. To manage the installed extensions, just type chrome://extensions in the browser Address Bar and hit enter.
According to Google's Chrome Official Announcement on the release:
Today, we're really happy to release a beta of extensions that begins to deliver on our initial vision. Extensions are as easy to create as webpages. Users can install and uninstall them quickly without restart, and extensions have a great polished look that fits in with Google Chrome's (Google Chrome) minimalist aesthetic. When developers upload an extension it is available to users immediately, with limited restrictions and manual reviews only in a few situations.
Please keep in mind that it is still in a very initial stage, so some features might act a little wonky. Currently, Google Chrome extensions are only available for Windows users and Linux builds of Chromium. Hopefully Mac support is not too far around the corner. Please make sure that you are using the Beta Version of Google Chrome with extensions enabled.
Watch this video for an explanation of how to manage and install extensions for Google Chrome: