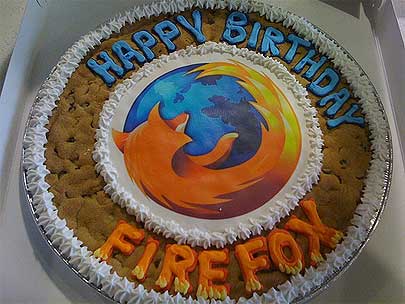 Today Firefox celebrates its 6th Birthday. It was launched on 9th November 2004 as an open source and lightweight web browser.  It is the best and more secure alternative of IE6, which was the superior browser at the time.
Since its launch, Firefox is the second most popular browser with a 31.5% market share and available in more than 70 languages with large numbers of Add-ons. More than 150 million people trusted on Firefox and use Firefox Add-ons to modify their web experience.
Firefox 4 the next major version was scheduled to be released in the end of this year but was recently postponed into early 2011. Firefox 4 will bring various important enhancements such as redesigned user interface, HTML5 support, multi-touch feature, improved HD videos, and more.