Google has removed the bookmarks bar from the Chrome's new tab page and added a new way to access bookmarks in latest Chrome Dev Channel build.
Currently, Chrome only show a Bookmark Placeholder saying "Bookmars coming soon", but this should change in the next upcoming release. The new tab page now has multiple screens for Most Visited Pages, Apps and Bookmarks.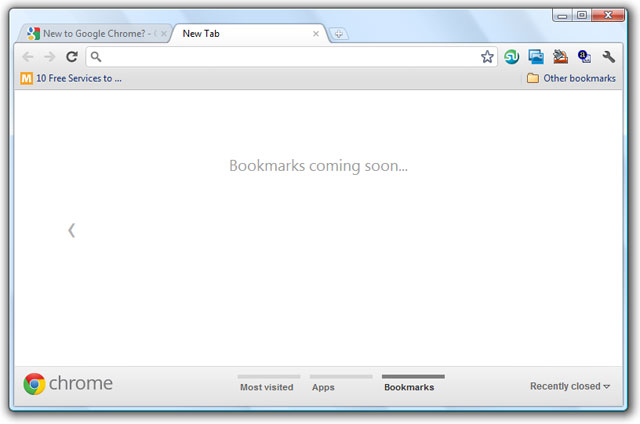 You can access your bookmarks from Chrome's menu and still enable the bookmarks bar (Ctrl + Shift + B), until the bookmarks section is created.
Chrome's new tab page is inspired by mobile OS like Android and iOS. You can create multi-screen for most visited sites and apps, remove sites and apps by drag and drop them to the trash and transform sites into apps.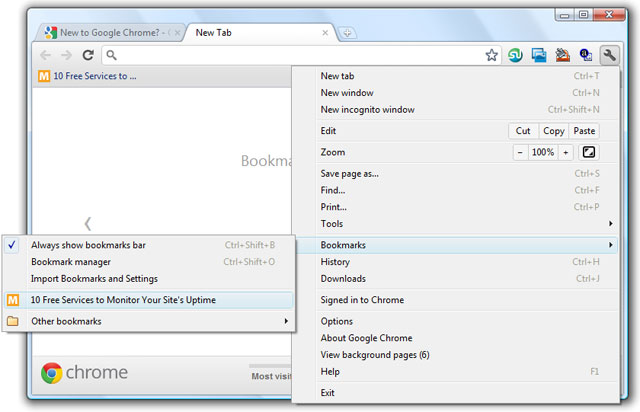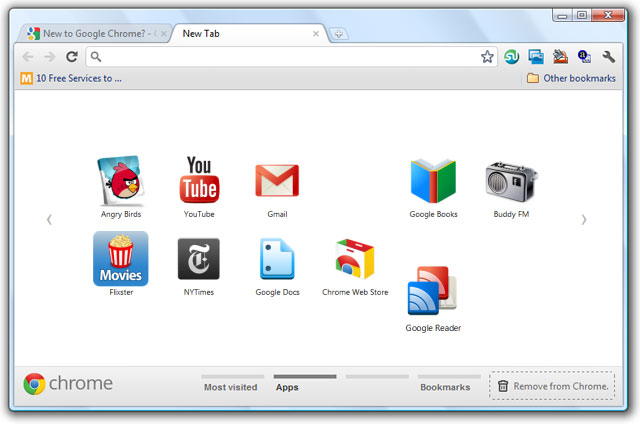 What do you think about Chrome's new tab page? Please let us know in the comments.