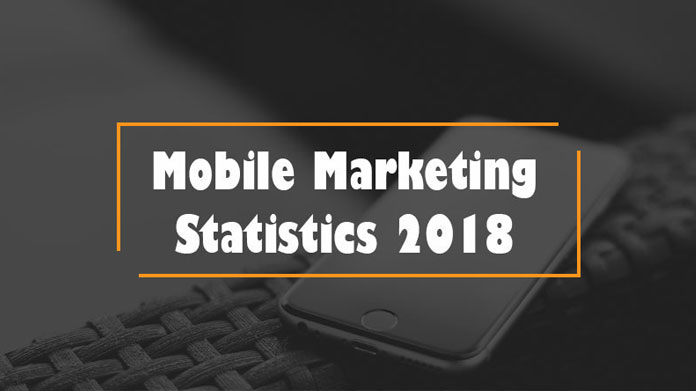 Mobile Marketing Statistics
Mobile marketing is very crucial for any campaign in marketing. According to Gartner.com, more than 50% consumers will use mobile devices in 2018 for anything they search online.
We prefer to use mobile for the search of anything instead of Desktop. It is evolving rapidly and rising more than ever. It always remains in a search of innovative ideas to target the customers. Mobile technology is everywhere with the customer whether they are using Facebook and social media or not but mobile is always there with them. You can talk to them anytime you want.
It has a great impact on the digital marketing campaign. We use mobile devices to order food, for the booking at the hotel, for an appointment and online shopping as well. It indicates that mobile devices have become an integral part of our day-to-day life. 2018 is here with great changes in mobile marketing and more changes will appear with the passage of time. To be aware of the changing trends is necessary to attract the customers.
This year, companies are trying to create unique features in the mobiles for their customers. They are investing money to promote their brands and adding them in the mobile marketing. There is a dire need of proper planning and consciousness about the changes in the digital world. The focus must be on data and research that would be helpful for choosing new mobile marketing trends. Here are some captivating mobile marketing statics for 2018 that would be helpful for the marketers to create an inclusive mobile plan. Let us have a look at it.
Mobile Marketing Statistics about Its Usage:
According to the mobile marketing statistics, 52.2% traffic generated in all over the world with mobile phones. In August 2017,3.5 billion people use mobile internet (Statista). They spent 69% of their time on smartphones (Comscore). The individuals spend 50% of their time on mobile phones (Comscore).
Mobile Marketing Statistics about the Use of Mobile Apps:
In the Google play store, there are 8 million apps while 2.2 million are there in apple app store, 600k in the Amazon App store and 669 in windows store (Statista). There were 197 billion mobile apps downloaded in 2017 (Statista). 25 billion iOS apps downloaded in 2016 while 90 billion Android apps downloaded in 2016 (App Annie). In spite of having, a choice of various mobile apps people use only 9 apps on daily bases and 30 apps monthly (Tech Crunch).The mobile marketing statistics also show that people spend more time on websites than on mobile apps (Comscore).
Searches on Mobile:
Mobiles are the most important platform for searches because 48% buyers use smartphones for searching with the help of search engines (Google research). Almost 69% of users research the products on their mobile devices before purchasing (Aum core). Google search is the most popular search app in the United States because it drives 96% of traffic (NetMarketshare). This mobile search of 78% turns into a purchase. It is greater than any other device (Comscore).
Emails opened on a Mobile Device:
According to 70% Americans, they use their phones especially smartphones to check their important emails. In the year 2017 61% of emails opened on mobile in the US, 24% in a webmail, and 15% on the desktop (Adestra).
Use of Facebook and other Social Media Platforms on Mobile vs. Desktop:
In 2017, the percentage of Facebook users on mobile was 95.1% (Statista). In 2016, the percentage of the use of Pinterest on mobile was 80% (Pinterest). Almost 85% of Twitter users also use a mobile device (Wall Street Journal). While 60% traffic on LinkedIn also comes through mobile devices (Fortune, 2017).
E-commerce and Mobile Marketing:
There are more than 40% online transactions done through mobile. Searches on mobile related to same day shipping increased 120% since 2015. There are 35% people spent more due to their search on phone than in the store (Google, 2017).
Mobile Marketing:
Almost 68% companies include the mobile marketing into their strategies of marketing. Approximately 71% marketers take marketing as the crucial part of the business (Salesforce). About 83% users of mobiles believe that a faultless experience of all the devices is mandatory (Wolfgang Jaegel). While 83% of B2B marketers asserted that mobile, apps are very important to content marketing.