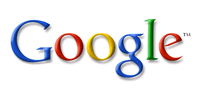 The world's largest search engine Google has made all necessary plan to close down its Chinese search engine, the Financial Times reports after speaking with a unnamed source at the company.
In January, Google said that it was attacked from within China. From there, Google announced that it would no longer comply with China's internet censorship laws.
Minister of Industry and Information Technology Li Yizhong was speaking at China's annual legislation session.
"We need to preserve our nation's interest, our people's interest, we cannot be relaxed with any information that will cause harm to the stability of our society, to our system, and to the health of our under-age young people,

So, of course, what needs to be shut down will be shut down, what needs to be blocked will be blocked."
Mr Li encouraged Google to continue its operations in the country. "it has taken 30 per cent of the Chinese search market."
Google is also seeking ways to keep its other operations in China going, although some executives fear that a backlash from the Chinese authorities could make it almost impossible to keep a presence in the country.