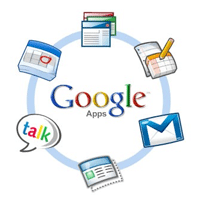 Today at the Google's Campfire One event at the company's headquarters in Mountain View the Internet search giant is launching its new app store called Google Apps Marketplace for business.
Google Apps Marketplace is an online store where third-party developers can sell their applications to the Google Apps users. The third-party developer application are integrated with Google Apps.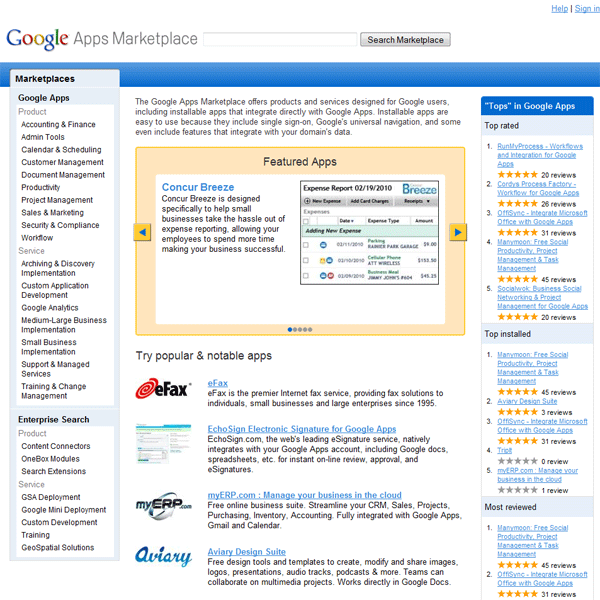 Google also collects a 20 percent cut of the revenue. More than 50 companies are now selling applications across a range of businesses, including: Intuit Online Payroll, Manymoon, Professional Services Connect (PS Connect) and JIRA Studio.
According to the Official Google Blog:
Once installed to a company's domain, these third-party applications work like native Google applications. With administrator approval, they may interact with calendar, email, document and/or contact data to increase productivity. Administrators can manage the applications from the familiar Google Apps control panel, and employees can open them from within Google Apps. With OpenID integration, Google Apps users can access the other applications without signing in separately to each..
Some of the applications are free — for example, the Aviary Design Suite and the standard edition of SocialWok.
Check out the video below showing how apps are integrated and the process used to achieve this.
If you're running Google Apps, then head over to the Marketplace and see if there's anything that takes your fancy.