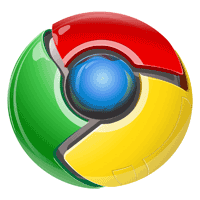 Google has just unleashed a new stable version of its lightweight web browser Chrome 8.
Google claims that more than 800 bugs are fixed in the Stable version. Chrome 8 now contains a built-in PDF viewer as well as support for Google's upcoming web apps.
A month ago Google Chrome team released Chrome 9 in the Dev channel. Now we can expect Chrome 9 to beta stage with the release of Chrome 8 stable version. Chrome Team has started working on applying the same sandbox technique to Adobe Flash Player so that it will allow Flash-based content in the isolated mode and making the overall browsing experience more stable.
You can download Google Chrome 8 from its official website and also available for Mac OS, Windows, and Linux. A complete changelog for this stable version is available here.