Today, Mozilla has released the latest version of its popular web browser, Firefox 29. Unlike most recent releases this version shipped with some very major changes and overhaul in the design.
Mozilla re-imagined and redesigned Firefox to reflect how you utilize the Web these days. After installing it for the first time, chances are you'll be slightly confused.
The new look "Australis" gets somewhat from Google Chrome, including curved tabs as well as a menu icon in the top right corner. On the other hand, the new interface still keeps a Mozilla-esque look with the large back button, an individual search box, and standard menu options in the toolbar.
You can see the old Firefox User Interface on the left half of the part, and the new Australis User Interface on the right half of the following image: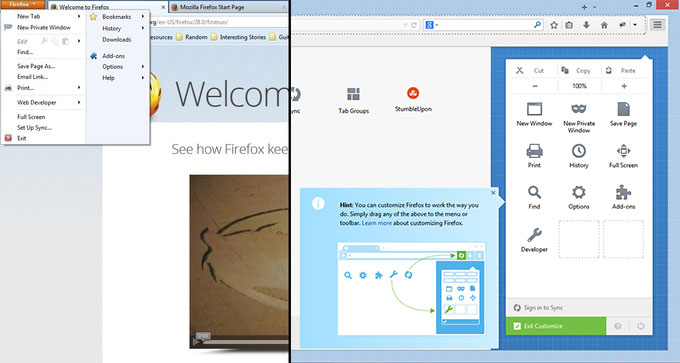 To Make the Firefox more customizable was one of the principal components of this handout. Firefox always features comprehensive personalization options, but those were always relatively invisible, especially for mainstream users who won't always dig into the advanced menus of their web browser.
With this release, the "Customize" button is now always available in the new Firefox menu. It turns the web browser into the customization mode when you click on the Customize button. Just drag and drop the items and organize them how you need it.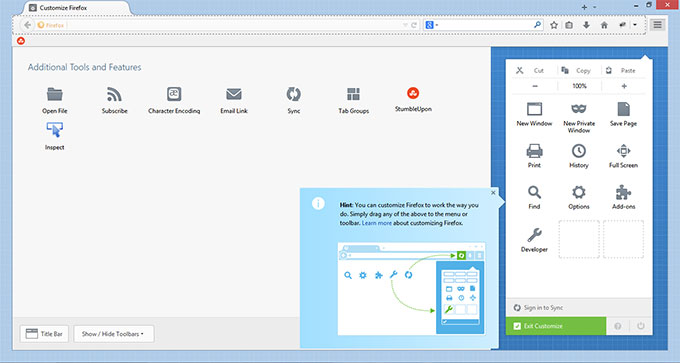 Firefox Account is another major improvement in the new version. Mozilla has replaced the old Sync feature with Firefox Account. Jonathan Nightingale, Mozilla's Vice President of Firefox, told that most users discovered the Sync feature truly troublesome to set up. So, the company made it easier to find, since numerous users didn't know it even existed, the VP confessed.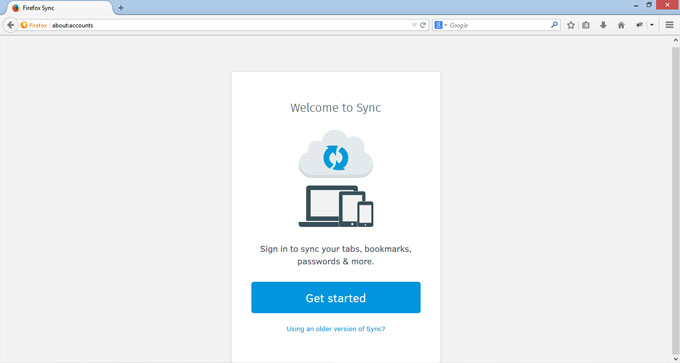 You can test the new Firefox Sync features by simply creating a new account. It Sync your bookmarks, settings, passwords, etc. between devices with secure end-to-end encryption. According to Mozilla, the revamped feature "makes it even easier to setup and add multiple devices."
Other changes and new APIs for web developers can be found in the friendly release notes. You can download Firefox 29 from its official website and all existing users should be able to upgrade to it automatically or manually from Help -> About Firefox. As always, the Android version is trickling out slowly on Google Play.