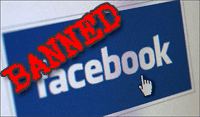 Justice Ejaz Chaudhry of the Lahore High court ordered Pakistan Telecommunication Authority to block the access of social networking website 'Facebook' in Pakistan until May 31.
The order came when a petition was filed by a lawyers' group called the Islamic Lawyers' Movement after the site held a competition featuring caricatures of the Prophet Muhammad (PBUH).
Controversy erupted in the conservative Muslim country last month when a Facebook user set up a page called "Everybody Draw Mohammed Day!" encourages users to post images of the prophet on May 20.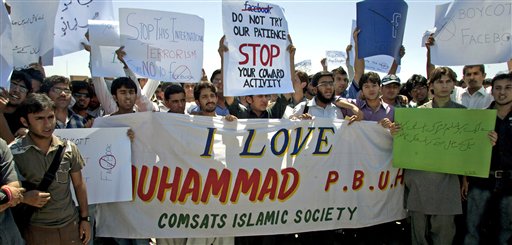 Zulfiqar Ali Chaudhry the Lawyer of Islamic Lawyers' Movement says Pakistan is an Islamic state and the constitution Article 2-A do not allow activities that are "un-Islamic" or "blasphemous". The judge also directed Pakistan's foreign ministry to raise the issue at international forums.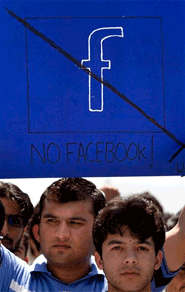 PTA spokesman Khurram Ali Mehran said the work process has begun with a court order and PTA is informed Pakistani Internet service providers about the court order to block Facebook in Pakistan. ISP will put a filter on Internet traffic after which the country will unable to access Facebook.
Facebook is also placed on banned in other islamic states such as United Arab Emirate and Saudi Arabia. According to survey more than 45 millions Pakistani's use this social networking site in Pakistan.
Remember, In 2006 after Prophet Muhammad's caricatures were printed in a Danish NewsPaper thousands of people took to the streets in Pakistan, burning banks, restaurants and gas stations affiliated with Western companies. Several people were killed and many wounded in the violent protests.