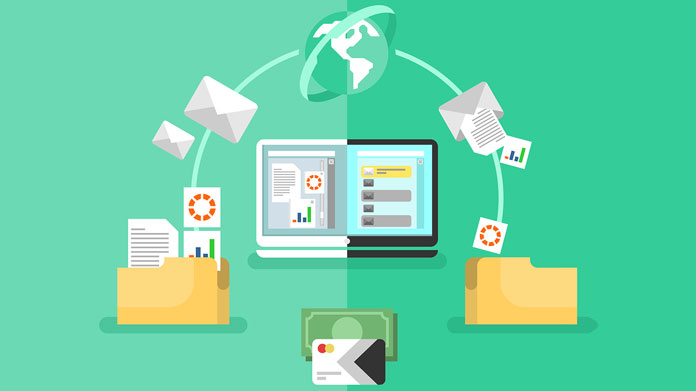 Digital Document Templates
It would not take a genius to help explain what automation is all about. An answer that you get out of a computer expert would never be far from what a high school student can give you. Automation has become so prevalent in today's society that you simply cannot get away from it.
For large-scale applications, industrial IT integrates automation and information systems across networks. With expert guidance from an IT consultant, these IT networks effectively automate processes such as Process Control Systems, Sensor Technology, Data Acquiring, Data Logging and Monitoring and Software and Systems Engineering.
These systems may require strategically designed computer storage solutions but the benefits and advantages of automation are simply amazing.
Let's break away from the complex concept of driverless cars and robots cooking in a kitchen by focusing on an everyday function that can largely benefit from automation- the digital document template.
Why would you need to have a digital document template in your office? Automation can provide you with two of the most common yet amazing goal of every business entity- productivity and efficiency.
It could help your business reduce cost, identify errors and speed up your business processes, allowing your people more time to focus on planning and executing projects to boost your business.
Supports Your Business and Sales Processes:
A report revealed that lost productivity and poorly managed leads can cost companies around $1 trillion each year. Unproductive prospecting delays due to traditional practices can eat up 50% of valuable sales time.
Automated digital document templates such as checklists, inventory, accounting, customer information, invoices, and receipts can not only save you time, but it also saves money.
It makes it easy to store your digitized data versus maintaining piles and piles of paperwork that could end up getting lost or damaged in the process. Worse, archaic filing systems could eat up a lot of time and effort manually going through piles of written data on paper.
Incorporates Task Via A Single Business Process Network:
Automating digital document templates for your business systems will allow it to collaborate with the different operation functions within your network. It centralizes the work to let your human resources have more focus on more important tasks or where you need your people to be.
Whereas with traditional processes people get burdened with multitasking which be very disruptive to operational work flows. You have a reason to be concerned because 40% of productivity gets lost to task-switching, according to studies.
Eliminates Manual Data Entry:
A recent survey has found that employees spend between 20% and 40% of their working hours just searching for documents manually. Professional and career individuals, on the other hand, spend 50% of their time searching for information which is an average of 18 minutes to find each document.
With digital document templates creating, storing, accessing and sharing information saves a lot of time and effort. This is why automation becomes an important aspect of businesses today and in the future.