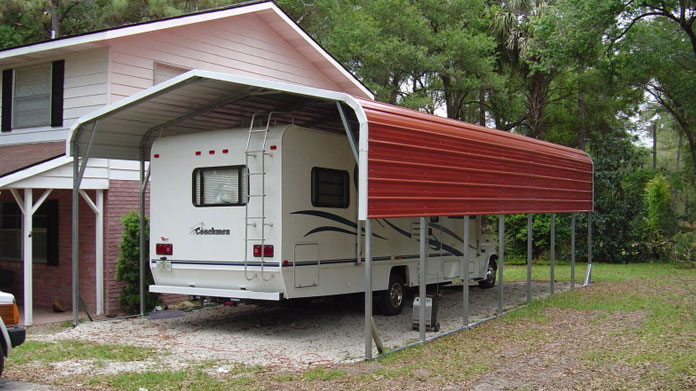 Putting Your RV in A Storage Unit
If you have a new RV that you are finished with for the year before you put it in storage get everything organized first. Search storage unit near me to find a quality storage facility. Many things you may not want to take out, especially if you are planning to use it again soon. This saves you time from having to reload it again when you are ready to hit the road:
Use A Shoe Organizer:
Purchase one of those shoe organizers that you hang over a closet door, and use it for storage instead of shoes. You can put it behind a closet door in your RV, or on the inside of a cabinet door. If your cabinets are small, the organizer hangs down, simply fold it under, and secure it with spring clothespins. If you have small things that will not fit in your cabinets, such as bottles of shampoo, lotions, condiments, and more, simply put them into your organizer.
You can also hang these organizers on the back of the seats for your child to keep their things, including their small toys, and writing utensils.
Use Suction Hooks:
You can purchase small hooks with suction at most home supply stores, and they can come in handy in tight situations. Hang them on the kitchen cabinets to hold utensils. Hang some hooks on other doors in the RV to hang things like hats, coats, jewelry, and more.
If the hooks will not suction to your cabinets, clean the surface of the suction and cabinet well. If the hooks are still not sticking, apply a little vegetable oil around the edges of the suction.
Use Hideaway Clothes Hanger:
You can purchase a hideaway clothes hanger that attaches to the wall. They are great to hang wet clothes on until they dry. When you are finished, simply fold it up so it is not sticking out of the wall. You can also purchase hideaway hooks to hang your coats and jackets on while it is in storage.
Use a Peg Board:
Put a pegboard up on a wall in the kitchen area, and put small S-hooks in the holes. You can hang utensils, pots, pans, dishtowels, and many other things from the hooks. You can purchase pegboards at most home supply stores in a variety of sizes so they can be used in even very small kitchens.
Besides making sure things inside of your RV is stored well, you should also make sure you use a good storage unit. Ask if they have surveillance to keep your things safe and more.