The great thing about laptops is that you can use them for work or for play, or for both as many people do. Either way, when you're looking for a laptop, the chances you'll want it to be light in weight and portable so you can take on business or simply relax with a movie or some music wherever you go.
Of course, requirements vary from person to person, and you need to choose your laptop according to your own. If you're using the computer for business, for instance, you'll probably need to use email and calendaring software to send messages and schedule meetings, etc. You're also more than likely to have to create documents for presentations, reports and other business essentials. The chances are that's you'll have to attend online meetings or conduct video conferencing, and also surf the web to do research. It all means that a powerful processor is required to cope with the workload.
One of the biggest names in computing is Dell and, whether you're looking for a computer to work or play on, you may find that Dell laptops more than make the grade.
Here's a quick look at some of the models and how they may be able to help you.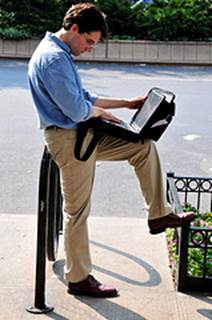 Main Dell Series
The Dell Inspiron 15/17 series is predominantly aimed at the family market. Kind of bulky in their design, they possess basic processing power, so they can cope with a family's need.
The Inspiron 15R/17R series has a better specification, with dedicated graphics and faster processors. Again, they'd meet the family's requirements, but if the kids want to watch a movie they'll need to plug it in rather than rely on battery power only.
XPS Series
The XPS series is more suited to the person on the go. They're computers in the range are lightly, they're slender and feature swifter processors. There are some big ole large-screen laptops in the range and Ultrabooks for those who want to look the part.
Examples include the XPS 11 2-in-1, which is light and easy to carry around, weighing in at just 1.4 kilograms. The processor is an Intel Core i5 with 4 GB of RAM and 120 GB of storage. It has two USB ports, an in-built webcam, and a touchscreen.
Featuring the same processor and operating system as the XPS 11 2-in-1, the XPS 15 trumps model, however, with 4 USB ports, 8 GB of RAM and 500 GB of storage. A version with Intel's Core i7 processor is also available and although a touch heavier at 2.5 kilograms, the screen is larger at 15.6 inches, which is all very nice.
Meanwhile, the XPS 13 has an 11 inch screen, fourth-generation Intel Core i5 or i7 processor and a full HD optional touchscreen display. It has 8 GB of RAM and has a solid-state drive of 128 GB or 256 GB. In both versions, the operating system is Windows 8.1 and both are gentle on the scales at 1.34 kilograms.
Of course, higher specifications mean higher power and storage and along with that you'll have to pay more for this. However, these computers are great both for work and for play, so paying the extra is worth it if you want something that won't let you down. Are you any closer to choosing now?
Image by Ed Yourdon, used under Creative Commons license.