Apple's next generation iPhone, probably the iPhone 5, will be unveiled in couple of minutes in the United States at Apple Media Center, and is expected to break Apple's all previous introducing sales records.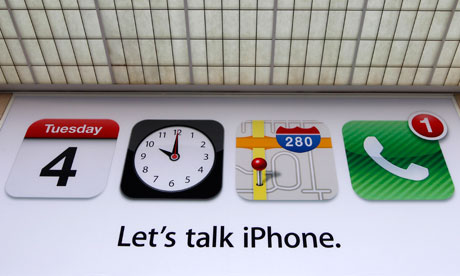 Negotiations over pricing will begin, when Apple's new CEO Tim Cook takes the stage for his first product launch and Apple is updating its Store just an hour before this iPhone event. That means new toys obviously. You ready already?
It is expected that iPhone 5 To Be Three Times Faster and Slimmer Than iPhone 4. It will have iOS 5, New Aluminium back-cover, 4 inch Retina display and 8 Mega-pixel camera with single LED flashlight.
Already, the iPhone is the world's bestselling smartphone. iPhone has get the imagination of millions of customer around the world since it first launch.
Apple did not provide a live streaming or official Web site of the event. Apple will post a video of the iPhone 5 event on its YouTube channel, when the event concludes.
What do you think about this announcement? Let us know in the comments below.