Automattic has just release a Release Candidate (RC 1) of its open source blogging and publishing platform WordPress 3.2 and  available for download.
We know Release Candidate comes after Beta testing. That means WordPress developers thinks there is no known issue or bug in this Release Candidate and ready for final release.
WordPress 3.2 comes with various new features such News Dashboard view, Distraction Free Writing, Speed Improvements and a New Theme – Twenty Eleven but Twenty Eleven isn't quite at the release candidate stage.
Currently, more than 30 million users are using WordPress as a CMS system or Blog. The final version is targeted for release on 30 June.
Andrew Nacin goes on to mention a few things on the blogpost you might want to remember:
We have closed nearly 350 tickets with tons of changes. Theme and Plugin authors, please check your provided stuff. If there is any compatibility issue, we can fix it before the final release.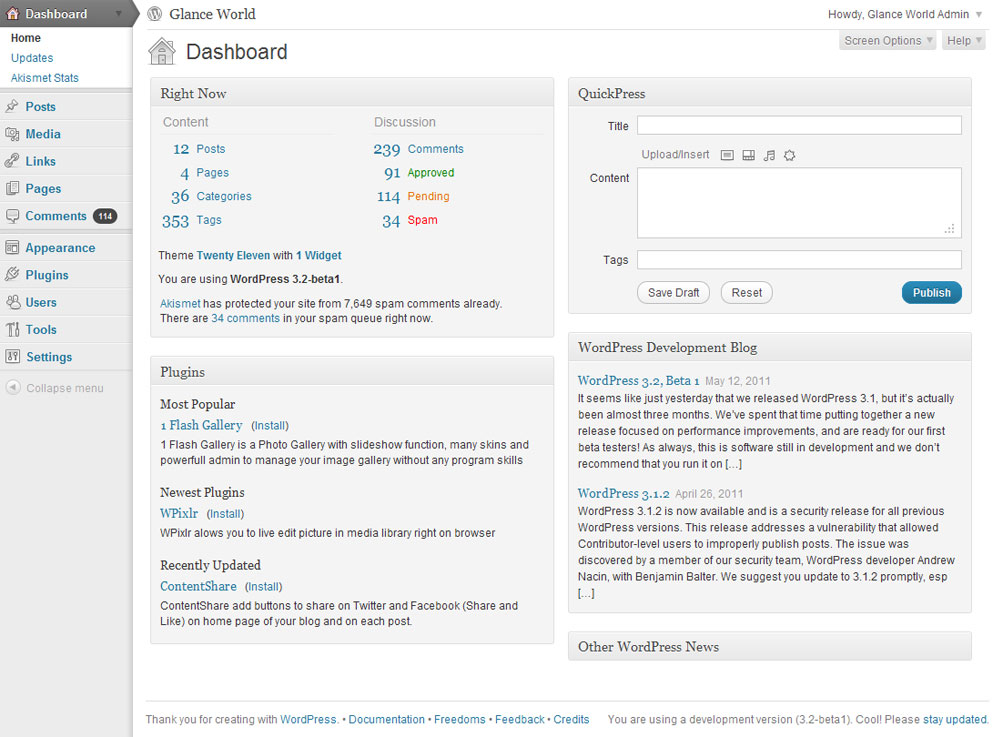 If you are testing the WordPress 3.2 RC 1 and found any bugs, Please contact WordPress Team in any of listed methods:
Click on the bellow button, if you want to download WordPress 3.2 RC 1