The Social Networking Website Twitter has finally rolled out native application for Windows 8 and RT on Wednesday.
The new native app delivers the best of Twitter to Windows 8 and RT and should ease those who have been waiting for the client or were not satisfied with third-party options.
The more than 20 supported languages include: English, German, French, Spanish, Chinese (mainland and Taiwan), Danish, Dutch, Finnish, Hungarian, Italian, Norwegian, Korean, Malay, Polish, Japanese, Portuguese, Russian, Swedish, Thai, and Turkish.
The native app is developed to fit into 'Snap' view, featuring a single column of tweets when docked. Here's a quick look at the app in profile view: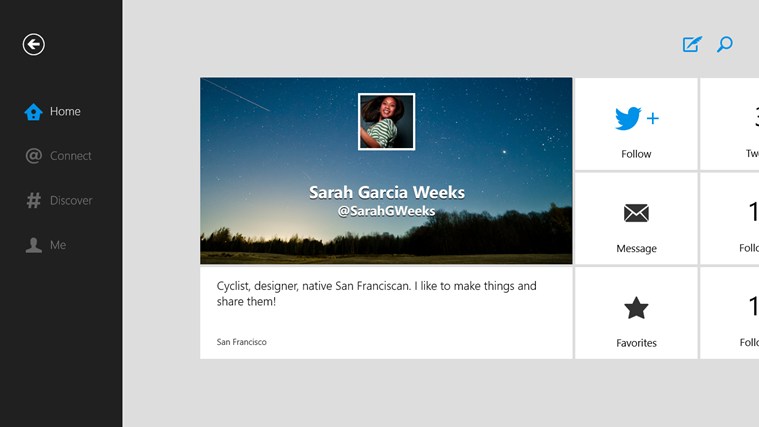 The app also works with the Windows 8 notification system, delivering pop-up updates on users' Twitter feeds when using individual apps, as well as Live Tiles for the startup screen that showcases recent tweets.
You can download it in the Windows Store here. Enjoy.