A good hard disk recovery software should be able to recover whatever data that you have lost, either due to human error for example accidentally deletion or mechanical failure for example a power outage.
EaseUS Data Recovery Wizard Professional is one of the best hard disk recovery software that is available and able to support to recover lost data from many device for example from your PC, laptop, hard drive, server, digital devices as well as storage media.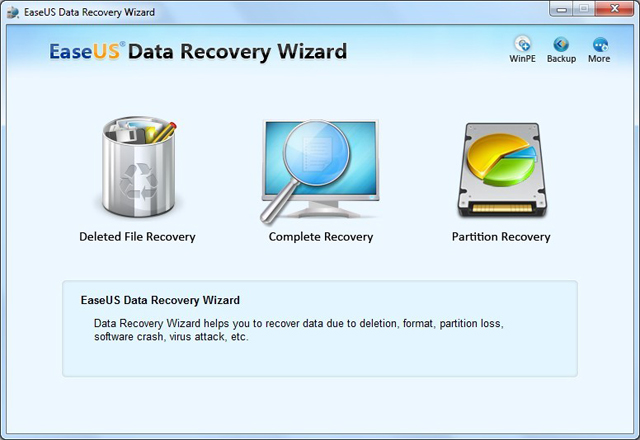 All it takes to perform a hard disk recovery are three simple steps which there is a wizard for it so you won't need any technical knowledge on the matter. The three steps are, Select Recovery Mode, Scan and finally Preview and Recover.
For the first step which is Select Recovery Mode, there are three recovery modes that the recovery software are able to cover which is the Deleted File Recovery mode that allows for recovery of deleted files with their original file names and paths. The second recovery mode is Complete Recovery which allows for hard disk recovery of data due to formatting, system reinstallation, sudden power-off, virus attack, inaccessible raw partition or anything else either due to human error or mechanical failure. The third and final mode is Partition Recovery which allows for recovery of data from a deleted or lost partition.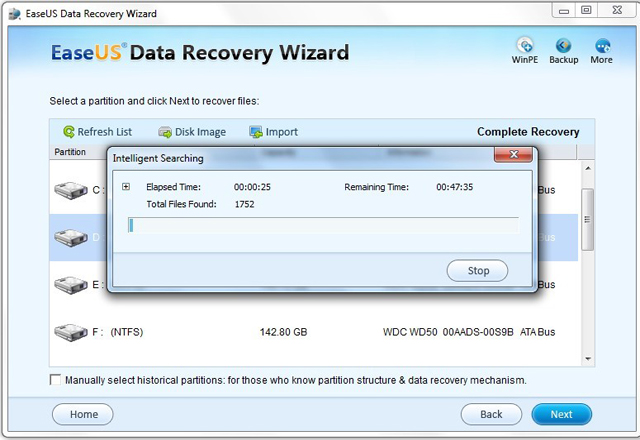 The second step which is Scan, you can specify the file types that you want to attempt the recovery so that you will get precise searching results. Once done with the scanning, you can then filter the search by file name, type, data and size to find the exact files that you are looking for quickly. Finally, you can save the previous scanning result and import it on a later date to resume recovery without having to scan again.
The third and final step is Preview and Recover. After scanning, you are able to see all the lost data displayed and if it's a picture, you are able to preview the picture before deciding whether to Recover it permanently.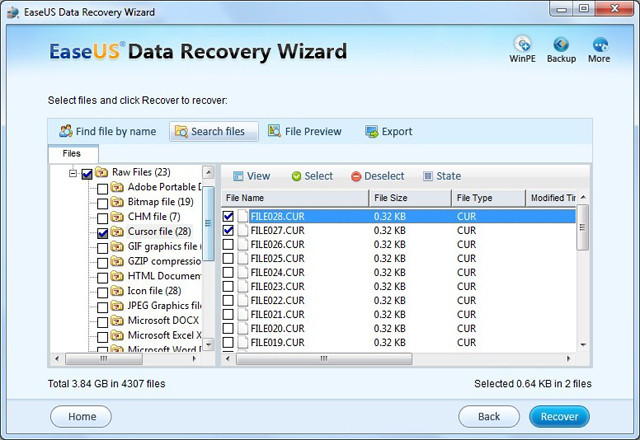 The hard disk recovery software does support almost all version of modern Windows OS right from the very old Windows XP, Windows Vista, Windows 7 to the very latest Windows 8. Also supported are Windows Server 2003, Windows Server 2008 and Windows Server 2012. As for the supported file system, it covers FAT12, FAT16, FAT32, NTFS, NTFS5, ext2 and ext3.
EaseUS Data Recovery Wizard Professional is available for $69.95 for a single user license that also. Even though it is being trusted by millions but if for any reason you are not happy with the software, it comes with 30 days money back guarantee. There's also a 24 x 7 live chat with a human being that you can use if you are faced with any issues while using the hard disk recovery software. Also you can free download data recovery software to have a try first.