Is Apple switching up to a new wireless chip supplier for the future iPhone and iPad?
A reliable source told Engedget that "Apple is going to drop the current chipset used in iPhone and iPad and switching to Qualcomm chipsets instead".
The Verizon iPhone 4 adopts a Qualcomm chipset in order to connect to its CDMA network. Verizon iPhone is the first Apple device that will adopt Qualcomm as a primary chipset.
The Future iPhone and the iPad will adopt a dual GSM/CDMA chipset from Qualcomm; ensure that both the both devices work on AT&T and Veizon at the same time. So, no need to introduce two different version of the same device.
According to the source, the new iPad will have two cameras and a high resolution screen like the Retina Display in iPhone 4. It will be slimmer and sleeker but still have 10-inch screen. It will have a built in dedicated SD card slot and not have a USB port.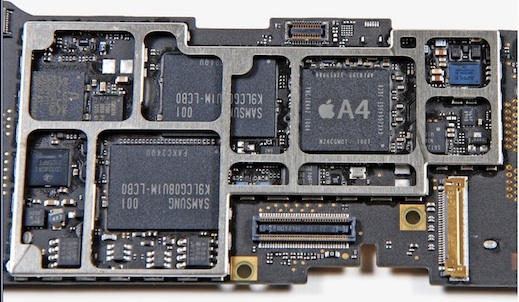 There is no announcement about what new changes will be made to the iPhone 5. It will adopt Apple's A5 multi-core CPU. The CPU is blazingly fast and plays 1080p video like running water. One thing it won't have is 4G LTE support.
We have to categorize all of this information as unconfirmed rumors. We are working on to get more information. As soon as we know, we'll let you know.