Google has unveils the latest model of its Nexus 7 tablet, in addition to an upgraded version of the company's Android operating system 4.3 Jelly Bean on Wednesday at an event in San Francisco.
The Nexus 7 is a little bit thinner, screen that offers 323 PPI (pixels per inch) and wireless charging.
Google stated that the screen they have made is the world's highest resolution tablet, as compare to the Apple's iPad Retina Display, which features 264 PPI (pixels per inch). Both models provide higher resolutions than most users can experience.
It features 4G connectivity, a 5 mega-pixels rear face and 1.2 mega-pixels front-facing camera and 1.5GHz quad-core Snapdragon S4 processor that makes it 80% faster than original. RAM has been doubled to 2GB. You'll see the difference as soon as you grab the device.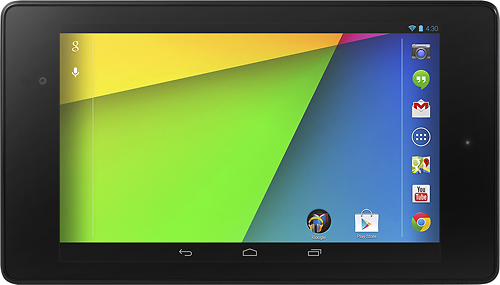 It also contains the latest version of Bluetooth that compatible with wearable technologies such as NFC, and watches. It could offer up to 10 hours of battery life.
The new mobile operating system will make it possible to access the restricted profiles, limiting content for a number of users. This can be used not only for parental controls, but also in those places where you want to limit accessibility such as mall kiosks.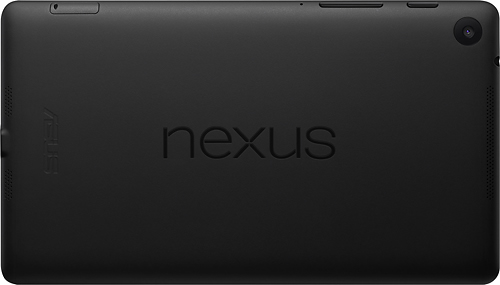 In recent years, Google has been investing more in tablets market.
"People will buy more tablets than computers, by the end of 2013", Sundar Pichai, head of Google's Chrome OS and Chrome projects, informed event participants.
Pichai also claimed that there have been 70 million tablet activations. One in Two tablets sold globally are now running Android operating system.
The device will available in 16GB and 32GB storage for $230 and $270 respectively. You can preorder the device, it will be available on Google Play, Amazon in addition to at retailers which includes Best Buy, GameStop, Radio Shack and Walmart starting July 30.