Google today introduced a new email app, separate from Gmail, called Inbox.
Inbox is free Web and App based email platform from the same people who brought you Gmail, but designed as something entirely different from Gmail.
Inbox, which was codenamed Bigtop, has been in the works for years, has a few key features: Bundles, Highlights, Assists, Reminders, and Snooze.
With Bundles, Inbox will automatically group similar kind of messages together, e.g. receipts, bank statements, so that it will be easy to find them quickly. By default Google will create Bundles automatically according to their kind, but users can also customize the rules for what type of emails will be grouped together as well.
The Highlight is the second key feature of the Inbox app. It will help you to find key information, like event information, package tracking status, flight itineraries, and the photos from your family members and friends. The app also has an ability to fetch the information from the web that was not in the email message, like real-time tracking of your package or the information of the flights.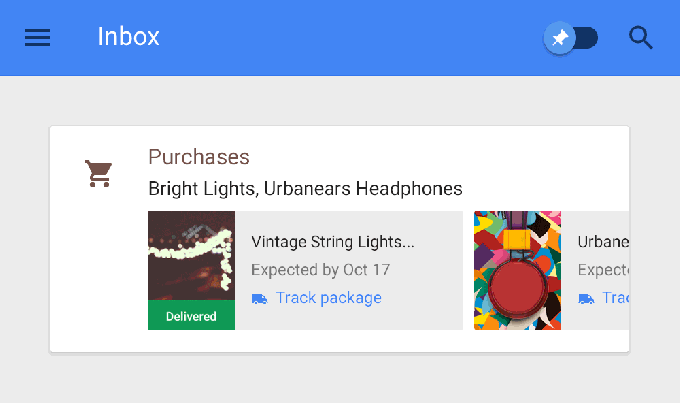 You can also leave yourself Reminders that will show on the top of your email messages such as pick out a present for your friend's birthday or pick up a package from the store.
To help you finish a task, Inbox uses "Assists." If you Book a flight online, Inbox gives you a link to check in or make a restaurant reservation online, a map will be added to the confirmation email.
If you need to focus on something else first, you can "Snooze" the reminder. In this way, it combines features of Gmail with features from Google Now and Google Keep.
The new Inbox app is currently available to a limited user group only, and invite-only at the moment, but you can get one by emailing to [email protected]. You can also get one from a friend who has invites to spare. The service will be available on the Web (Chrome only), Android 4.1+ and iOS 7+. Versions for tablets and other modern browsers are also in the works.
Here's what that will look like: