Once upon a time 3D modelling was the domain of engineers, toiling away on computer aided design (CAD) programmes. Today however, thanks to an influx of easy to use software the world of 3D modelling has become much more accessible.
With 3D printing equipment becoming more affordable, many people are using the software to design all manner of objects and then bringing them to life with a 3D printer. Sophisticated software like 3D CAD translation software processes the complex issues of 3D data-exchange between multiple engineering applications. This has allowed for a smooth transition from design to production.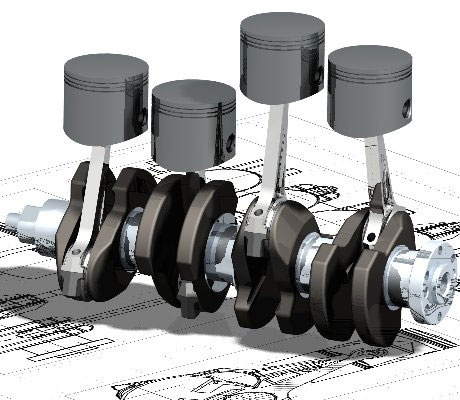 Image credit: Wikimedia Commons
3D CAD software has changed what it means to be an engineer and has revolutionised entire industries. From automobiles to aviation to the production of food 3D CAD software has played a pivotal role in the designs we see all around us today.
Architecture
3D CAD software is used consistently throughout the architectural, engineering and design professions. It allows architects to visualise the space they have to work with in 3D and manipulate the drawing to quickly create new scenarios. It has also helped them to increase speed and accuracy. No longer do architects need to cross-check drawing papers, tear them up and then re-draft all over again. With 3D CAD they are able to rectify mistakes and tweak designs with much less hassle, cutting the time it takes to do a job in half.
Designers
It is also useful for designers as it allows them to create on screen 3D models of the space/building they're working on complete with walls, furniture, etc. This allows them to present their design from different angles giving a realistic impression of how the finished design will look.
Engineers
Almost every car manufacturer in the world relies on 3D CAD as part of its design, engineering and manufacturing processes. It allows engineers and designers to draw their designs quickly, work with other experts and simulate actual performance. 3D CAD has had a huge impact across all engineering fields, giving engineers more precision and control as well as creativity on their projects.