Barcelona – Today at Mobile World Congress, Nokia has amazed everyone by unveiling the 3 Android-powered Nokia X Smartphones, the X, X+, and XL.
Nokia X (codenamed Normandy)  is a third line of Smartphones to port between the low-end Asha and the high-end Lumia variety that runs the phone maker's own flavor of Android — but, take it easy, it will run all available Android apps.
They all are a dual-SIM phone featuring 1GHz dual-core Snapdragon S4 processor, an 800×480 screen, and 4GB internal storage that are upgradable via Micro SD. The Nokia X has 512MB RAM; the Nokia X+ and Nokia XL both have 768MB.
The X and X+ both have a 4-inch screen with a 3-mexapixel camera and the XL have 5-inch screen with a 5-mexapixel camera and they will be available in a lot of colors.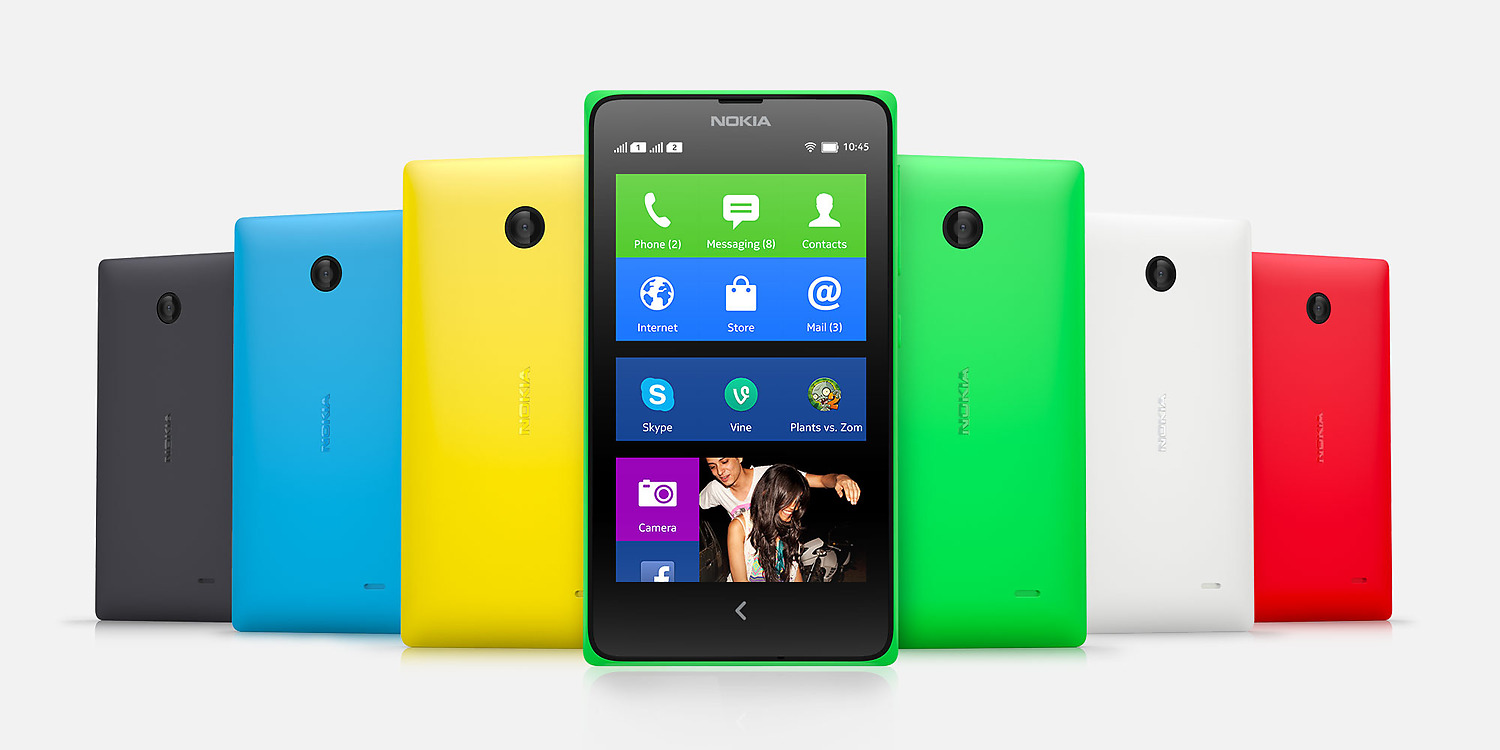 These devices are loaded with a ton of apps such as Skype, Here maps, Outlook, Facebook, Bing, OneDrive, and surprisingly it is compatible with all existing Android apps — they do not have to be revised, says Nokia. There is a Nokia Store to get the apps, and Nokia is absolutely doing the job with developers to encourage them to add their apps, but you also have the choice of sideloading the APKs.
The Nokia X will go for selling instantly, starting at EUR 89*** and rolling out in Europe, Asia-Pacific, Latin America, the Middle East, India, and Africa. The Nokia X+ and Nokia XL are expected to unveil in these markets starting early 2nd quarter, priced at EUR 99 and EUR 109, respectively.
*** All prices are suggested retail before local taxes and subsidies. Actual in-market prices may vary.