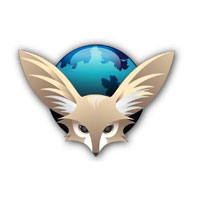 The wait for Mobile users is finally over. The first mobile version of the firefox free browser "Fennec" will be presented very soon.
Presently, it will be available for the Nokia N900, but then also be used in other models. Fennec will synchronize with Firefox. That means any Web page to open the PC's browser automatically opens in the version for mobiles. "At the end of the day you can go home and stay connected to your terminal," said Sullivan.
Sullivan further added that the browser is presently in its final stages of testing and could be available for download prior to the end of 2009.
Fennec will compete with other browsers such as Opera, Safari and Windows Mobile. The Mozilla foundation aims to repeat the success that they have achieved with Firefox, the second in position and just behind the various versions of Internet Explorer (Microsoft).
Fennec can be downloaded from the Mozilla website and from Ovi, Nokia's shop. It is developing a version for Windows Mobile, the mobile operating system from Microsoft. At the moment there is no version for iPhone, due to restrictions of Apple, which only allows using browsers that use WebKit, the basis of its.