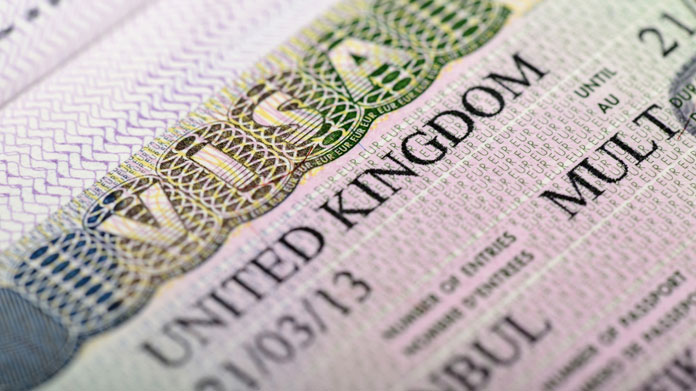 Tier 1 Entrepreneur Visa UK
With paradigm shifts at the turn of the century, entrepreneurial trends have somewhat gained a foothold in the financial markets. Despite these inevitable transitions, the United Kingdom still remains a financial edifice and one of the loci of global business activities. Likewise, Pakistan has too witnessed a soaring leaning towards espousing the ideology of being one's own boss, in other words becoming job creators rather than job seekers.
The UK is the most suitable breeding ground for the burgeoning entrepreneurs of Pakistan, therefore, the Tier 1 Entrepreneur Visa UK of the point based system is quite in demand. UK Visa Consultants takes pride in being considered one of the best UK Immigration lawyer with an unequaled record of case handling.
Tier 1 Entrepreneur Visa UK provides nationals outside the European Economic Area (EEA) entry to invest in a business, start an establishment, taking over the helm of a company or actively running one. The Tier 1 Entrepreneur Visa UK falls under the Tier 1 system and is one of the most commonly sought after. Business here is defined as a company, partnership or lone trader registered in the United Kingdom.
Eligibility and Funding:
This category of the point based system visa allows applicants, their kindred and children below the age of 18 to stay in the UK with the intent of setting up or invest in a business.
Tier 1 Entrepreneur Visa UK has a requirement of £200,000 investment funds. For starters, the eligibility for Tier 1 entrepreneur is determined by the points system. Applicant gets 75 points when they substantiate that the disposable funds are available to them for investment in the UK.
This is followed by 10 points gained through English Language test and lastly 10 points for maintenance funds. To put it in a nutshell, an applicant must claim to have 95 points.
The investment of £200,000 funds can be either your own or provided by a third party (this also includes funds which have been already invested in the country).
In addition, to sail through the process an applicant must prove that he or she is a genuine entrepreneur. You must be able to convince the visa officer that you have the ability and credentials to take over or set up a business within the frame of 6 months. There are cases where the Home office may ask you to appear for an interview in order to evaluate your standing. Here it is important to note that if an applicant fails to manifest his or her genuineness, they will be refused application even if their application is up to the mark. Keeping this in mind, the team of UK Visa Consultants prepares the applicants by walking them through the relevant questions of the interview.
Furthermore, for a Tier 1 Entrepreneur Visa UK, you need to fulfill English language criteria that is level B1; being able to communicate in the language as well as establishing yourself as the serious individual with qualification and experience to pursue business pursuits in the UK. You must also provide evidence being able to take care of yourself in terms of accommodation and subsistence/maintenance without public funds.
Tier 1 Entrepreneur Visa Processing Time:
It is observed that individuals usually are unaware of the Tier 1 Entrepreneur visa processing time which adds to their anxiety. Once the application for Tier 1 Entrepreneur Visa UK has been submitted, the application takes approximately 4 to 6 weeks to be processed.
Conditions for Extension:
In order to extend your stay on the Tier 1 Entrepreneur Visa UK, you will be evaluated over your progress during the 3 year period. There are cases where the Home office officials visit you to see whether the business exists with £200,000 invested into it. Leave to remain for further two years is also contingent upon whether your business was able to generate at least two full-time jobs continuing for 12 months and your registration with the Her Majesty's Revenue and Customs (HMRC).
Itinerary to Settlement:
If you manage to hold grant of leave on the Tier 1 Entrepreneur Visa UK for 5 years, then you have a reasonably good chance to be granted Indefinite Leave to Remain given that you have lived in the UK for five years in a row without being absent for more than 180 days in a 12 month period.
Moreover, you might also be interviewed once again by the Home office to be evaluated that you are an entrepreneur with an established business having funds poured in, in short, you will be judged on whether you have continued to be a genuine entrepreneur who intends to carry on with his or her business.
UK Visa Consultants one of the best UK immigration lawyers in Pakistan are providing efficient, reliable and cost-effective services to the masses. Our clientele of Pakistanis residing at home and abroad (Europe, America, Australia and the Middle East) have full confidence in us for consultation and case preparation. Our expert UK Barrister and Solicitors provide complete Tier 1 Entrepreneur Visa UK guidance assisting the clients with Tier 1 Entrepreneur Visa application and Tier 1 Entrepreneur documents checklist.
Refusal of Tier 1 Entrepreneur Application:
We advise our clients not to panic if they have been refused tier 1 entrepreneur application by the British High Commission Visa Officer. It is right of Administrative review against the refusal, which must be exercised within 28 days of the refusal date.
UK Visa Consultants can advise you on the merits of Judicial review against refusal of Tier 1 entrepreneur application in case Administrative review application has also been turned down by the Visa Officer. Any such juridical review application in Upper Tribunal of Immigration & Asylum Chamber can only be issued within 3 months of the original refusal decision of Tier 1 entrepreneur application.