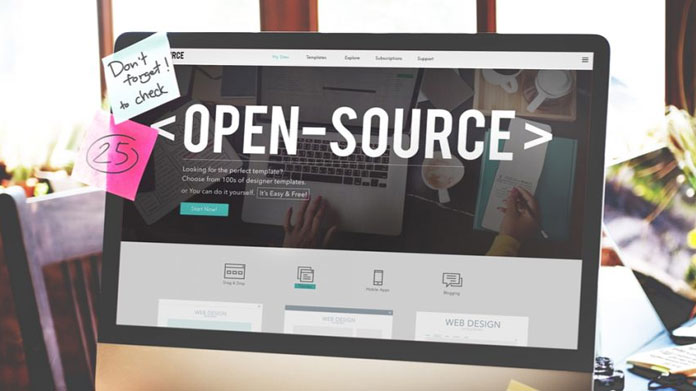 Benefits of Using Open Source Solutions
Are you looking for the benefits of open source solutions for your business? Want to know how it is beneficial? Then, I am happy to welcome you here.
There are many business, organizations, and enterprise who are now dependent upon the open source because of the benefits it includes and today I am here to list down some of the major 6 benefits of open source solutions for your business. If you will look through the fundamental level, using open source is actually beneficial than using the proprietary ones.
So, let's not waste more time and check out the benefits of open source solutions for your business.
1) Security:
Security is the main reason behind choosing the open source for your business because if you will use open source solutions, you will be able to change the code anytime and, in any file, according to your requirement. There are thousands of Web Development Company who works using an open source that is beneficial for the growth of the business.
Fix your eyes on the code and you will easily find the bugs available in the system while you are developing it. You can fix it quickly if you are using open source, whereas, in the proprietary software, you don't even know how many bugs are there.
2) Quality:
Maintaining a website's quality is quite important and the developers who are using open source always try to innovate new features and enhancements. If the quality is good, more customers will automatically come to you because they are getting every information from your site that they are looking for. Using open source, it is easy to maintain the quality. So, this also one of the six benefits of open source solutions for your business, that can help you in the growth of your business.
3) Customizable:
You can easily do the modification or changes in the code according to your needs. The source code is open so you can dive deeply into the code and make changes as per your requirement, but this cannot be done in the proprietary software.
4) Flexibility:
If you are using proprietary software, then you have to upgrade the software and hardware too if needed. But, this is not the scenario with open source software, because open source software is less resource- intensive, that means if you are using it on older hardware it won't create an issue. So, if you are still thinking to use proprietary software, then I think it is the time to think twice as these six benefits of open source solutions for your business is really helpful.
5) Support options:
As you know that open source software is free to use but what will you do if in any case, you are facing any problem? Whom will you contact? For this, there are many communities available that are surrounding each and every piece of the software. The communities can provide you documentation, forums, mailing lists, wiki and even live support chat. So, now you should be tension- free. There are communities to help you out.
6) Try it Before You Use it:
If you are still in the dilemma of whether you should use it or not, you can try it out. You can use it for some time and if you are not comfortable with it, you can check out the other ones.
Mentioned above are the top 6 benefits of open source solutions for your business. You can look at these benefits and eventually only you have to decide that whether you want to go with open source solutions or proprietary software. It is your decision, but before taking the decision think about the open source software.
Author Bio:
I am Shreya Srivastava, a passionate blogger | Content Writer | SEO Expert. Blogging is not my work, it's my passion! You can check out my work at Techoroid